Join Us at an Upcoming Event
Throughout the year, PathWays provides opportunities to support our mission through enjoyable fundraising events across the region. We also participate in many local events as a major sponsor, including the Whiskey Rebellion Festival and PONY League World Series. Join us and help to ensure that children and adults can continue to be involved in innovative programs at PathWays, every day.
Check back frequently for new events to be announced, or like us on Facebook to see the most up to date information. For more information, contact foundation@yourpathways.org or call 724-229-0851.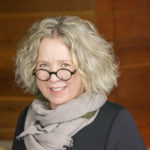 New events coming soon
Check back to learn more.